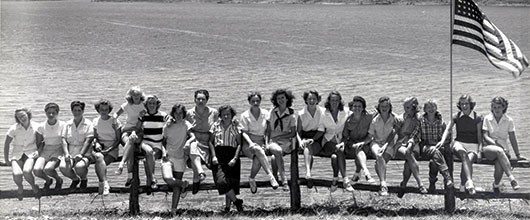 Alumnae
Once a Girl Scout, Always a Girl Scout
We are 50 million strong. Girl Scouts gave you the courage, confidence, and character to succeed. Reconnect with the organization that helped you become the successful person you are today.
It doesn't matter how long you were involved in Girl Scouts—being a Brownie counts! We welcome all adults with current or former affiliations with Girl Scouting to become a part of the Alumnae Association.
When you join, you'll receive:

Welcome Letter

Official GSCTX Alumnae Association membership card

Important news about GSCTX

Invitations to Special Events
Share your favorite Girl Scout memories and
send us your photos at photos@gsctx.org!