Cookie Captain Training - Returning Captains Only 10/1/17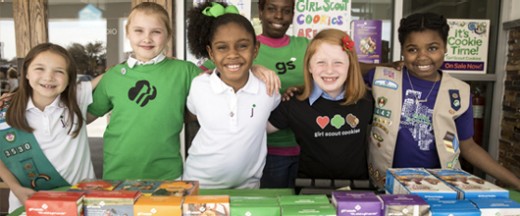 Date:
Sun Oct 01, 9:00 AM
- Fri Dec 01, 5:00 PM
Location:
Kodosky Service Center 12012 Park Thirty Five Cir Austin, TX 78753-1803
Category:
Girl Programs, Product Sales
Level:
Cadette, Senior, Ambassador
Cadettes, Seniors and Ambassadors learn how to mentors to Daisies and Brownies in the art of selling cookies during the 2018 Cookie Sale.
Please note that the above dates are placeholders. If you are a returning Cookie Captain who DOES NOT wish to attend training, you do not have to attend any meetings/programs/events during the above timeframe as part of the Cookie Captain Program.
Focus Area: Product Sales