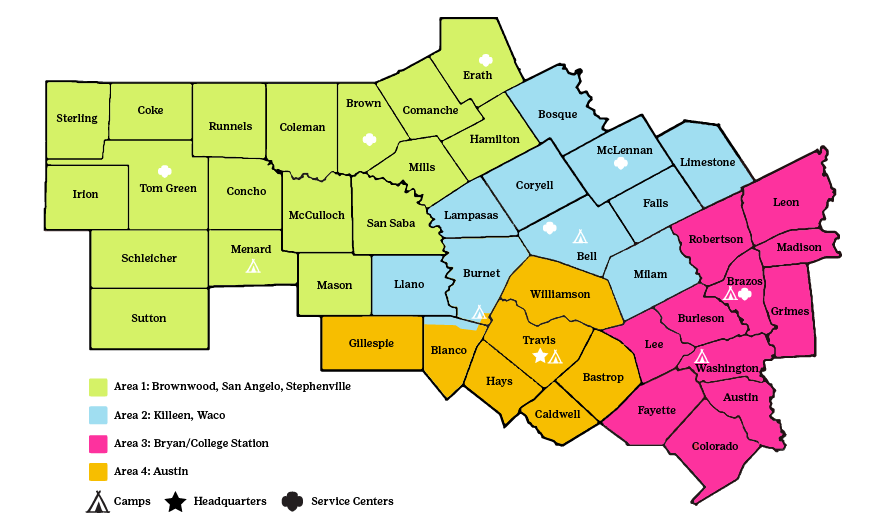 About Us
Ten years after the exciting Girl Scout movement began in Savannah, Georgia, troops began forming in Austin. In 1922, Austin Girl Scout Troop #1 registered 16 members.
Austin troops were granted their first council charter in 1926 and named themselves Austin Girl Scout council. More and more girls began to join and the Texas councils grew to match the rapid girl growth.

In 2007, the Lonestar, Bluebonnet, El Camino and Heart of Texas all joined forces to create Girl Scouts of Central Texas, which today serves over 17,000 girls with a partnership base of over 13,000 adult volunteers in 46 Central Texas counties.
Through outcomes-based leadership opportunities, girls discover their own potential, connect with others and take action to improve their communities.
Girl Scouting offers an array of fun, educational programs focusing on fine arts, science and technology, math, the environment, community service, leadership, and life skills. Girl Scouts lead with courage, confidence and character, to make the world a better place.